Last
updated:
Thursday March 22, 2018 04:39 AM
Hi everyone
Today, Tuesday March 20th 2018 is the first day of Spring. I am glad to see Winter come to an end.
---
Happy New Year everyone
---
Winter begins Tomorrow, Thursday December 21, 2017. I hope it goes by fast.
---
Today, September 22, 2017 is the first day of fall. I had a great summer. I hope you did to. I hate to see it end.
---
Today, June 20th 2017 is the first day of Summer. I hope everyone has a great Summer :)
---
Our little Rosa crossed over the Rainbow Bridge on Tuesday, April 4, 2017. Please click here to see her memorial page or click on the image below
---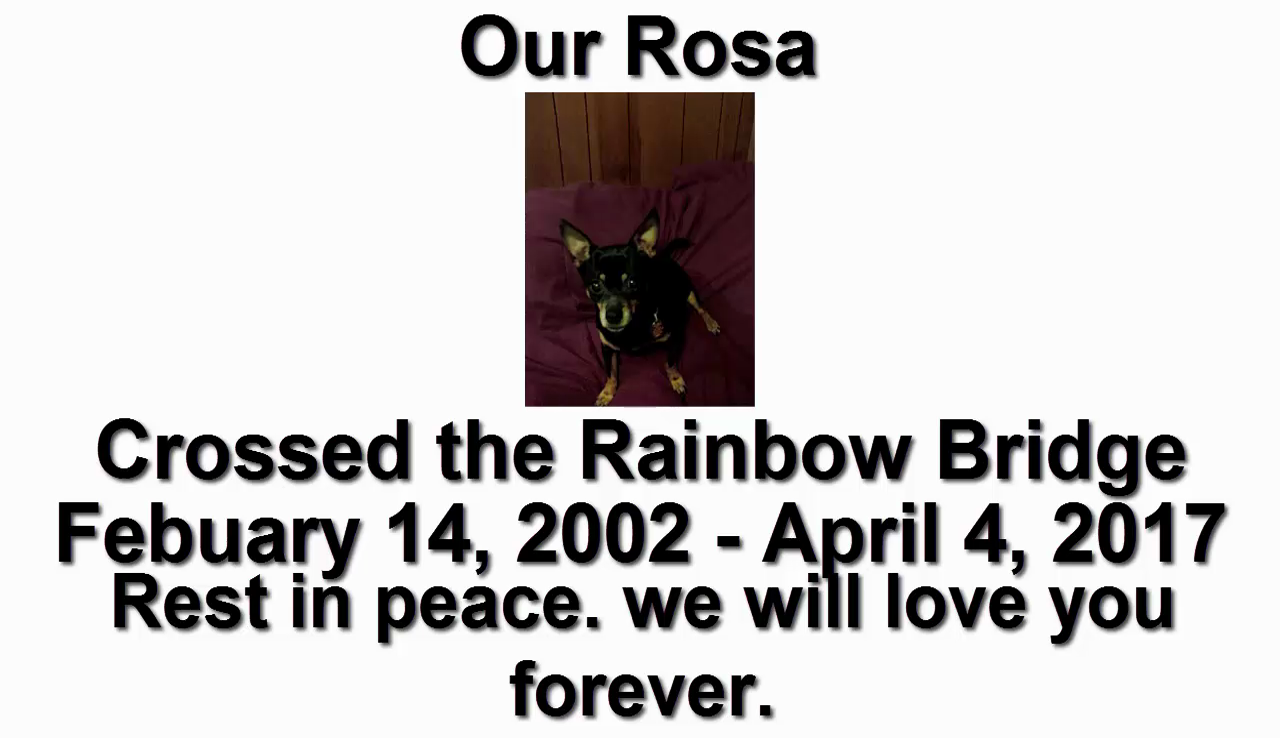 ---
Site Poll
---
Latest YouTube Video
---
Site Chat
---
Google+
---